01/07/2019 11:00 PM Central
Paige Kite
I've been using essential oils for several years now and have never made myself, at home, a truly "luxe" beauty serum. I've used frankincense + lavender before (these come in the popular starter kit), and I've added drops of frankincense to my existing moisturizer. I've also acquired a pre-made rose essential oils serum which is totally divine! If you have only ONE oil to choose from for a serum, use rose!

I'm forty so of course beauty regimens take a greater priority these days. The easier the routine, the better!

I did a little research in my essential oils reference guide and came up with this list of oils I have on hand that are very beneficial for helping reduce the appearance of fine lines and for brightening the skin. This is not an exhaustive list but gives you an excellent starting point.

Also, don't worry if you don't have all of these on hand. Feel free to experiment on your own and make adjustments. Remember, if you want to keep it simple and use one oil, go for rose! I wanted my recipe to be able to be used morning and night, so I left out any oils that could cause a sensitivity in the sun (citrus oils especially will have this affect).
Beauty Serum with Essential Oils
Frankincense
Royal Hawaiian Sandalwood
Lavender
Patchouli
Manuka
Blue Cypress
Geranium
Carrot Seed
Rose
I had several extra essential oil bottles I had cleaned, so I used a 15-ml bottle for my serum. The top is a metal roller ball fitment from Young Living which makes application to my face a breeze!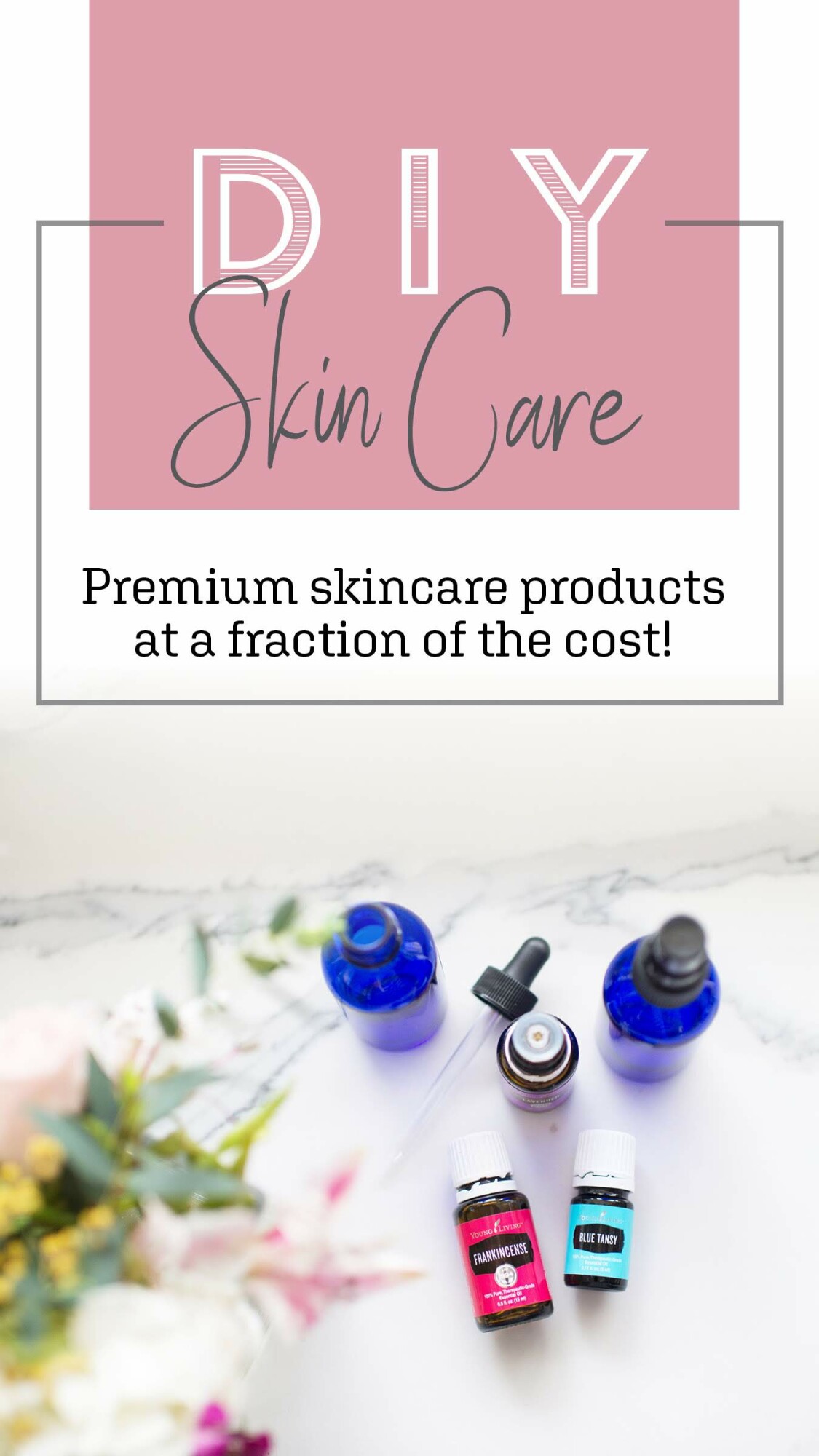 Recipe
To a 15-ml bottle, add the following ingredients:
Frankincense (55 drops)
Royal Hawaiian Sandalwood (40 drops)
Lavender (30 drops)
Patchouli (25 drops)
Manuka (20 drops)
Blue Cypress (15 drops)
Geranium (15 drops)
Carrot Seed (15 drops)
Rose (2 drops)
V-6, jojoba, or avocado carrier oil (3-4 pumps of V-6)
How to Use
Wash and tone. Roll the serum on your face after toning. If you skip toning (which should come after cleansing), do it after cleansing. It might be just a night-time routine, or you may find your face needs the nourishment in the morning, too. Add moisturizer after the serum, or you may find that this is moisture enough! ENJOY this pampering. You deserve it!
Have you tried a serum like this? I'd love to hear your ideas in the comments!
Statements have not been evaluated by the Food and Drug Administration. Information that is provided is not intended to diagnose, treat, cure or prevent disease.