Jan 21, 2021 09:00 PM Central
Paige Kite
There are a lot of ways you can use food-grade essential oils internally. These are just a few ideas. And remember, start low and go slow(ly)!
Add a drop (or more) into an empty vegetable capsule, a cup of tea, or a glass of water. Cinnamon, Clove, Lemon, and Orange essential oils are all wonderful ones that can help support the immune system. I add one called Thieves to my tea bag or a spoon of sugar, and then steep my tea. ☕️
You can even cook and bake with them!
Try some Lemon in your yogurt or a toothpick tip of Oregano in your next batch of spaghetti sauce—so delicious!
Add 1-3 drops to your NingXia Red serving.
One of my favorite things to do is add 4 drops of Peppermintessential oil to a box mix of brownies—YUMMY!

It's also fun to add some Peppermint essential oil to melted chocolate. Let it harden in the refrigerator and then enjoy!
Two Important Notes
Citrus oils can break down the petrochemicals in plastic so it's safer to use stainless steel, glass, or ceramic when adding oils to your dishes and drinks.
Make sure you understand that there is only ONE company I trust when it comes to essential oils and especially for ingestion as a supplement or in cooking!
Tell us below—have you tried essential oils in your cooking or baking?!
If you'd like some more ideas on using essential oils in cooking, would you want a FREE recipe booklet? I've got some fun recipes like Lemon Lavender Lemonade, Hot Cocoa, pumpkin protein bars, and more! Click my download link below and I will send it to ya.
Remember, only use it with Young Living essential oils, mm-kay? 🤓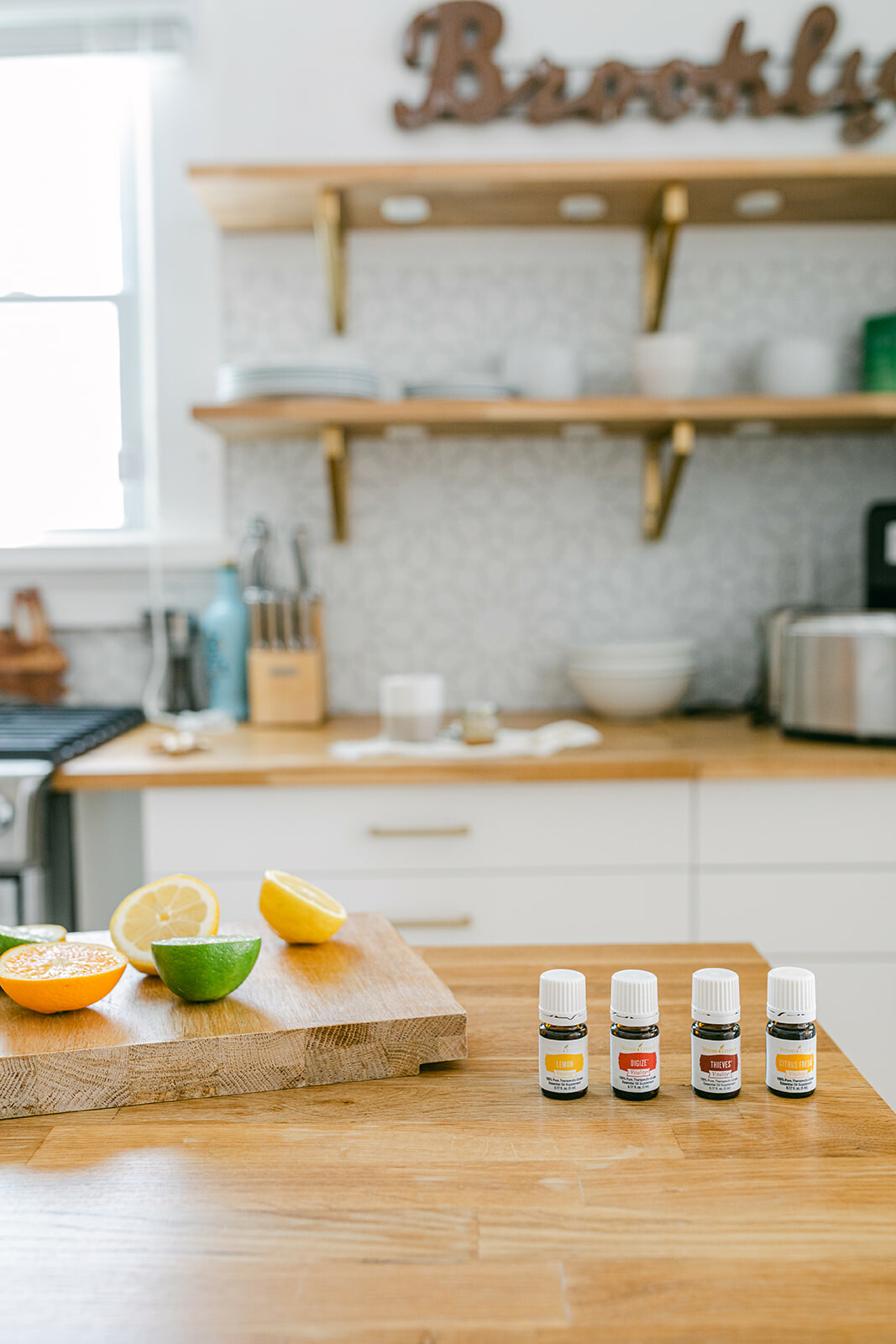 Statements have not been evaluated by the Food and Drug Administration. Information that is provided is not intended to diagnose, treat, cure or prevent disease.