Apr 2, 2021 10:03 PM Central
Paige Kite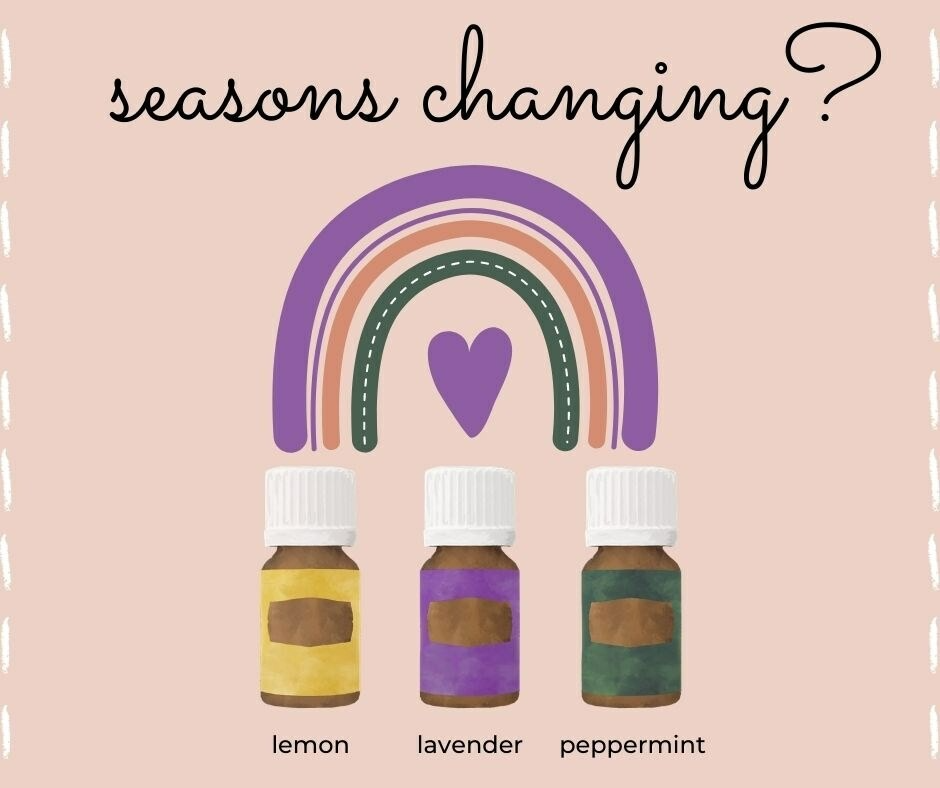 SEASONS CHANGING
Have you heard of this magical trio? The oily community calls it "LLP." When the seasons
change and the pollen is flying, reach for these. You can diffuse them, apply them, or even ingest them since they also come in a Vitality version (same oil, different label). Just start with a couple drops of each and adjust as needed. Not only are they awesome during seasonal shifts, they are good for so much more! Check it out:
Lemon
can be added into cleaning products for a fresh scent & to remove gunk
can be diffused to create a more focused environment & uplifting atmosphere
can be added to skin care products to possibly help reduce the appearance of aging
Lavender
helps cleanse and soothe minor skin irritations
wonderful blend of fresh, floral, clean, and calm aromas
highly versatile; a great beginner oil and a must for every home
Peppermint
can create a stimulating, focused atmosphere for daily tasks
can be very soothing to skin & muscles after hard physical activity
works well with Ginger, Fennel, AromaEase, Brain Power, & Raven
Statements have not been evaluated by the Food and Drug Administration. Information that is provided is not intended to diagnose, treat, cure or prevent disease.